This post may contain affiliate links. If you make a purchase through these links, at no additional cost to you, I will earn a small commission.

A Novel
by Thelma Adams
⭐⭐⭐⭐⭐
On Sale: November 6, 2018
Publisher: Lake Union Publishing
Paperback: 340 Pages
---
Publisher Description
Flipping the familiar script of The Sopranos, Boardwalk Empire, and The Godfather, Bittersweet Brooklyn explores the shattering impact of mob violence on the women expected to mop up the mess. Winding its way over decades, this haunting family saga plunges readers into a dangerous past—revealed through the perspective of a forgotten yet vibrant woman.
In turn-of-the century New York, a mobster rises—and his favorite sister struggles between loyalty and life itself. How far will she go when he commits murder?
After midnight, Thelma Lorber enters her brother Abie's hangout under the Williamsburg Bridge, finding Jewish mobster Louis "Pretty" Amberg in a puddle of blood on the kitchen floor. She could flee. Instead, in the dark hours of that October 1935 night before the dawn of Murder, Inc., she remains beside the fierce, funny brother who has nurtured and protected her since childhood. There are many kinds of love a woman can feel for a man, but few compare to that of the baby sister for her older brother. For Thelma, a wild widow tethered to a young son, Abie is the center of her world. But that love is about to undo everything she holds dear…
***
I was initially drawn to this book by its cover and then after reading the synopsis, I was certain this was a story I wanted absolutely to dive into. So, I'm very grateful today to have been offered the chance to read this both complex and unputdownable story and find out about this great author.
From the beginning, I was hooked on this family and their dynamics, and I found difficult to define the characters as good or bad ones. As a matter of fact, every character has its own burden of values and faults, and of course, I really disliked the mother and the sister, but Thelma Adams really made a fantastic job creating this well-balanced cast of characters and a realistic portrait of an immigrant family in the early 20th century.
Bittersweet Brooklyn is so compelling, detailed, and vibrant, that I couldn't be more happy to recommend it with well deserved five stars.
Thanks to the author and Historical Fiction Virtual Book Tours for my free copy.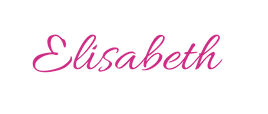 About the author
Thelma Adams is the author of the best selling historical novel The Last Woman Standing and Playdate, which Oprah magazine described as "a witty debut novel." In addition to her fiction work, Adams is a prominent American film critic and an outspoken voice in the Hollywood community.
For more about Thelma, check her website HERE!
Praise
"Smart and complex, Bittersweet Brooklyn is a riveting journey into a glamorous and deadly underworld. Fascinating characters and a backdrop of New York in the 1920's kept me churning through pages. Add in twist after twist to an already vibrant plot, and you've got the makings of a perfect read! No one writes women in history better than Thelma Adams. I loved this book!" —Heather Burch, bestselling author of In the Light of the Garden
Read more

"Thelma Adams is our new Dickens in her effervescently vivid tale of Jewish hardscrabble living, gangsters, torn-apart families, and a young woman desperate for love, family, and a stable future. Set in a 1920s and 30s Brooklyn so rich, raw, and bristling with life that you can taste the brine on the deli pickles and see the flasks of whiskey hidden in a garter, this is the kind of novel that's lived, rather than read." — Caroline Leavitt, New York Times and USA Today bestselling author

"Bookies! Bubbes! Bossy big-mouths! Thelma Adams' Bittersweet Brooklyn takes you back to an early twentieth-century Williamsburg teeming not with too-cool-for-school millennials, but with rough-and-tumble Jewish and Italian immigrants. You'll race through this raucous historical saga, admiring its gritty detail and street-smart dialogue. Inspired by real events, Thelma Adams brings to life an unforgettable family ruled by filial love divided by biting dysfunction." —Sally Koslow, author of Another Side of Paradise
ALSO IN HISTORICAL FICTION
SIGN UP FOR OUR BEST BOOK RECOMMENDATIONS!