I'm Fine and Neither Are You
This post may contain affiliate links. If you make a purchase through these links, at no additional cost to you, I will earn a small commission.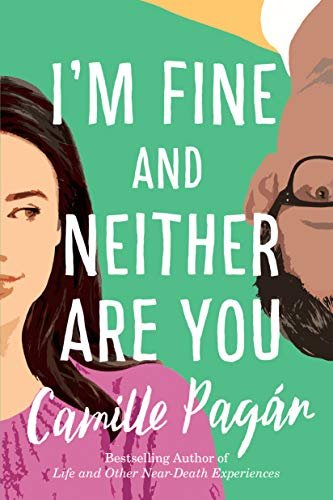 by Camille Pagán
⭐⭐⭐⭐⭐
Publication date: April 1, 2019
Paperback: 266 pages
Publisher: Lake Union Publishing
---
In I'm Fine and Neither Are You honesty is the best policy…except maybe when it comes to marriage in this brilliant novel about the high price of perfection from bestselling author Camille Pagán.
Wife. Mother. Breadwinner. Penelope Ruiz-Kar is doing it all—and barely keeping it together. Meanwhile, her best friend, Jenny Sweet, appears to be sailing through life. As close as the two women are, Jenny's passionate marriage, pristine house, and ultra-polite child stand in stark contrast to Penelope's underemployed husband, Sanjay, their unruly brood, and the daily grind she calls a career.
Then a shocking tragedy reveals that Jenny's life is far from perfect. Reeling, Penelope vows to stop keeping the peace and finally deal with the issues in her relationship. So she and Sanjay agree to a radical proposal: both will write a list of changes they want each other to make—then commit to complete and total honesty.
What seems like a smart idea quickly spirals out of control, revealing new rifts and even deeper secrets. As Penelope stares down the possible implosion of her marriage, she must ask herself: When it comes to love, is honesty really the best policy?
***
An enjoyable and intimate look at relationships with well crafted and messy characters, that sound so human and relatable.
Kudos to Camille Pagán and her new novel, that shows her talent in developing such a beautiful strong novel. I'm Fine and Neither Are You is a delightful story I wanted to read in one sitting.
It follows Penelope dealing with her usual routine at first, until her best friend Jenny is found dead, and everything changes. All the things that initially might seem so perfect and unperfect, reveal themselves in a new and different light, enforcing to face the truth to find a real way of healing.
This book touched my heart in so many ways, Camille is fantastic in describing how these characters falling down, actually found their way to be truly happy.
Thanks to the author and the publisher for my free copy.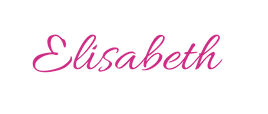 ---
About the author
Camille Pagán is the author of Woman Last Seen in Her Thirties, Forever is the Worst Long Time, The Art of Forgetting, and the #1 Kindle bestseller Life and Other Near-Death Experiences, which was recently optioned for film. Her novels have been translated into twelve languages.
In another life, she was a health editor at Real Simple and Fitness magazines; these days, she writes for publications like Fast Company, Forbes, O: The Oprah Magazine, Parade, Time, and others.
When she's not at her computer, you'll find her reading, running after her two kids, or planning her next trip (most likely to Puerto Rico, where her husband was born and raised).
For more about Camille, check her website HERE!
Praise
"Camille Pagán's novels are compulsively readable, and her latest may just be her ultimate page-turner. Smart, witty, and exacting, I'm Fine and Neither Are You examines the high price of perfection and the rewards of getting real—even when doing so jeopardizes your most important relationships. I loved it." —Sarah Jio, New York Times bestselling author
Read more

"A poignant novel that explores truthfulness and boundaries in friendship, marriage, and more. With relatable characters and a realistic plot, this character-driven novel will have readers wondering if honesty really is the best policy." —Booklist "A tale of friendship, this novel offers insight into the complexities of women's lives and how one woman learns to deal with it through the pain of loss and heartache and come out on top." —New York Journal of Books "Hotly anticipated novel I'm Fine and Neither Are You follows Penelope Ruiz-Kar's attempt at saving her marriage with total and brutal honesty…But what felt like a positive change quickly spirals out of control, revealing new rifts and even deeper secrets." —Cosmopolitan UK "Witty, heartfelt, and realistic." —Novelgossip "This is an apt and moving look at how the truth makes love stronger." —Woman's World "[I'm Fine and Neither Are You] packs a powerful punch." —The Bristol Herald-Courier "With amazing insight into what it's like to balance marriage, home, and career, Camille Pagán has shined a spotlight on the stark truth, which is that it's much harder than we make it look. Mother's little helper takes on a very modern—and unsettling—meaning. This is one relatable tale." —Tracey Garvis Graves, New York Times bestselling author of The Girl He Used to Know "A senseless tragedy causes a woman to reevaluate her entire life in I'm Fine and Neither Are You—a beautiful novel that is equal parts hilarious and heartbreaking. Camille Pagán's latest is a must-read for any woman who has tried (and most likely failed) to have it all." —Liz Fenton and Lisa Steinke, bestselling authors of Girls' Night Out "I laughed, cried, and reflected my way through Camille Pagán's glorious novel. It is honest, deep, and timely—not to mention exquisitely written. The story moves at a precise clip, gripping the reader and asking many of life's toughest but most important questions. A perfect read!" —Elyssa Friedland, author of The Intermission "I'm Fine and Neither Are You is as perfect as its title…Read this and thank me later." —Barbara Bos, Women Writers, Women's Books
SIGN UP FOR OUR BEST BOOK RECOMMENDATIONS!