This post may contain affiliate links. If you make a purchase through these links, at no additional cost to you, I will earn a small commission.

A Novel
by Rebecca Rosenberg
⭐⭐⭐⭐⭐
On Sale: May 26, 2019
Publisher: Lion Heart Publishing
Paperback: 318 Pages
---
Publisher Description
One look at Baby Doe and you know she was meant to be a legend! She was just twenty years old when she came to Colorado to work a gold mine with her new husband. Little did she expect that she'd be abandoned and pregnant and left to manage the gold mine alone. But that didn't stop her!
She moved to Leadville and fell in love with a married prospector, twice her age. Horace Tabor struck the biggest silver vein in history, divorced his wife and married Baby Doe. Though his new wife was known for her beauty, her fashion, and even her philanthropy, she was never welcomed in polite society.
Discover how the Tabors navigated the worlds of wealth, power, politics, and scandal in the wild days of western mining.
***
A few pages into Gold Digger and you're enraptured by the extraordinary story of Lizzie "Baby Doe" Tabor.
Rebecca Rosenberg has penned an absorbing portrait of an unconventional, resilient woman, relentless in pursuing her goals. It's impossible to not be fascinated by this novel, since the author has described a compelling main character with an outstanding written style.
As the story progresses, I've noted how well-researched it sounded and how vivid the descriptions looked, and all the things together have made this a superb novel to my eyes; an interesting chapter of the Colorado story that with her talent, Rebecca has fantastically brought back to life. So, I'm very excited there will be a sequel to Gold Digger, and I'm happy to recommend this novel.
Thank you to the author and Historical Fiction Virtual Book Tours for bringing Gold Digger to my attention and for providing me with a copy in exchange for my honest opinion.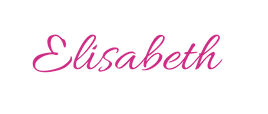 About the author
Rebecca Rosenberg lives on a lavender farm with her family in Sonoma, the Valley of the Moon, where Jack London wrote from his Beauty Ranch. Rebecca is a long-time student of Jack London's works and an avid fan of his daring wife, Charmian London. The Secret Life of Mrs. London is her debut novel.
For more about Rebecca, check her website HERE!
Praise
"Rosenberg's rollicking Western adventure strikes gold with a gutsy, good-hearted spitfire of a heroine and action aplenty." —THELMA ADAMS, bestselling author of Bittersweet Brooklyn and The Last Woman Standing
Read more

"Gold Digger tells the true story of Lizzie 'Baby Doe' Tabor, a beautiful young woman who in 1878 marries the son of a wealthy miner in order to save her family from penury. Shrewd and stubborn, Lizzie fights back-biting Victorian society, wins and loses vast fortunes, and bests conniving politicians in her larger-than-life story. A twisting tale worthy of Mark Twain, with a big-hearted heroine at the center." —MARTHA CONWAY, author of The Underground River
ALSO IN HISTORICAL FICTION
SIGN UP FOR OUR BEST BOOK RECOMMENDATIONS!