Comet Readings' 2022 Reading Challenge
Need help to diversify your reads?
Join my 2022 Reading Challenge and reach your goals a book a week!
Join my passionate crew of book lovers and me and have fun discovering all the 52 categories of this reading challenge. You can also look at the book suggestions that will help you reach your goals easier.
What do I love about Reading Challenges?
My habits and book taste have changed over the years, and reading challenges have undoubtedly helped me to read out of my comfort zone. I also love that feeling of satisfaction once you reach your goal at the end of the year.
I'm a fast reader, but not an efficient one. That's why reading challenges are beneficial for me: they help me set achievable goals and give new impulses to my reading routine. Also, a few years ago, I haven't read many YA books, and memoir sounded not so appealing, but several challenges have helped me to read new genres and diverse books, and last but not least, all those books that have long waited at the bottom of my reading list.
Now it's your turn to take advantage of all the benefits you get from doing a reading challenge. From a travel themed read to book clubs' most recommended to historical fiction, to diverse authors and international reads, this year's different categories are sure to inspire you.
Since 2021, when I created my own reading challenge for the first time, I have enjoyed it so much that there's no way I'd stop anytime soon. This year is a kind of ambitious reading challenge for me because the reading challenge prompts I included represent my dream reading list, so when I added the prompts to my list, I also had a reading selection in mind.
This Reading Challenge is perfect for you:
1. If you're looking to give structure to your reading year. At the end of the year, it's a great way to recapitulate with yourself and check if you have accomplished your goals.
2. If you want to discover new books through my book recommendations.
3. If you need great ideas to diversify your readings and discover new genres.
4. If you're looking for a reading challenge to help you set achievable goals and have fun reading with others!
BE CURIOUS, ACCEPT THE CHALLENGE, AND BECOME A PASSIONATE READER!
I hope my 2022 Reading Challenge will help you read outside the box, and as in my case, reading slumps will belong to the past. But if you think a book a week is too much, that's not a problem. Feel free to pick all the categories you like and skip those you don't. Be ready to have so much fun and spread the book joy together.
Happy Reading!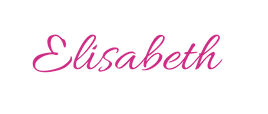 2022 Reading Challenge
★ A Hyped Book
★ A Celebrity Memoir
★ A Family Drama
★ Set in a Country You Want to Visit
★ Last Add to Your To Be Read Pile
★ New York Times Bestseller
★ A Contemporary Romance
★ A Gifted Book
★ Recommended by a Friend
★ Historical Fiction Set in New York
★ Reread a Favorite Book
★ Becoming a Movie in 2022
★ A Reese Whiterspoon Book Club Pick
★ With a Stunning Cover
★ A Social Issue Book
★A Family Saga
★ With a Female Heroine
★ About Mother-Daughter relationship
★ Set in the '50s
★ Four-Word Title
★ Borrowed from The Library
★ Genre Out of Your Comfort Zone
★ A Royalty Inspired Novel
★ International Bestseller
★ A Summer Read
★ Coming of Age Novel
★ A Dual Timeline Novel
★ Set in the '60s
★ Recommended by a Librarian
★ Famous Author You've Never Read
★ Eye-Catching Cover
★ Less than 200 Pages
★ Translated from Italian
★ A Childhood Favorite
★ A Oprah Winfrey Book Club Pick
★ WWII Story
★ By Two Authors
★ A Book About Books
★ Own Voice Story
★ A Classic
★ First Book in a Series
★ A Debut Novel
★ A Creativity Book
★A Holiday Romance
★ A Favorite Author
★ A Classic Novel Retelling
If my Reading Challenge appeals to you but it's too time-consuming, don't be discouraged; instead, join us for the monthly mini challenges. You'll receive the reading selection of the challenge prompts directly to your inbox every week.
So, it's time to have fun enjoying the book life and make 2022
A THOUGHT-PROVOKING READING YEAR!