This post may contain affiliate links. If you make a purchase through these links, at no additional cost to you, I will earn a small commission.
A Novel
by Chanel Cleeton
⭐⭐⭐⭐⭐
Publication date: February 6, 2018
Paperback: 394 pages
Publisher: Berkley
After the death of her beloved grandmother, a Cuban-American woman travels to Havana, where she discovers the roots of her identity–and unearths a family secret hidden since the revolution…
Havana, 1958. The daughter of a sugar baron, nineteen-year-old Elisa Perez is part of Cuba's high society, where she is largely sheltered from the country's growing political unrest–until she embarks on a clandestine affair with a passionate revolutionary…
Miami, 2017. Freelance writer Marisol Ferrera grew up hearing romantic stories of Cuba from her late grandmother Elisa, who was forced to flee with her family during the revolution. Elisa's last wish was for Marisol to scatter her ashes in the country of her birth.
Arriving in Havana, Marisol comes face-to-face with the contrast of Cuba's tropical, timeless beauty and its perilous political climate. When more family history comes to light and Marisol finds herself attracted to a man with secrets of his own, she'll need the lessons of her grandmother's past to help her understand the true meaning of courage.
* * *
Next Year in Havana is an extraordinary and passionate book and a rollercoaster of emotions.
With this book, Chanel Cleeton delivers a poignant, resonant, and unforgettable novel about love, painful losses, sacrifices, and courage at different times of Cuban history, thanks to an engaging narration that alternates memories of Elisa's past and the present life of her granddaughter, Marisol.
After Elisa's death, Marisol decides to honor her last wish and take Abuela's ashes to Cuba, where her heart belonged. She arrives in Havana that is the same and a completely different place from Elisa's happy memories.
Marisol can perfectly recognize all the places her grandmother described over the years. Still, she also finds a country that pays the price of a totalitarian regime, from which her family escaped sixty years before.
My Cuba is gone, the Cuba I gave to you over the years swept away by the winds of revolution. It's time for you to discover your own Cuba.
In a foreign country, completely different from hers, Marisol finally finds out the secrets of a young Elisa, one of the Perez sisters, a girl who was not prepared for such hard times to come, in a country where everything was political.
In Next Year in Havana, you can feel the strong emotions of the very well described and rounded characters. With a familiar, passionate, and sometimes harsh tone, Chanel Cleeton perfectly describes how much Marisol loves and wants to preserve her legacy as American-Cuban.
Through Elisa's memories, Marisol has learned so much about Cuba, its places, traditions, and the sacrifices because of the communist regime. Even if being a Perez has protected her family from many difficulties during the Batista's years, the revolution arrived with a too high price to pay.
Havana is like a woman who was grand once and has fallen on hard times, and yet hints of her former brilliance remain, traces of an era since passed, a photograph faded by time and circumstances, its edges crumbling to dust.
During her journey in Havana, Marisol can finally put all the pieces together and unravel the mystery of past secrets covered with cold earth years before.
For when we return.
I loved every page of this book, and I eagerly await Chanel Cleeton's next novel.
This book deserves absolutely five out of five stars.
Thanks to NetGalley and the publisher for providing me with an ARC in exchange for an honest review.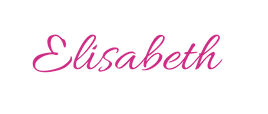 About the author
Chanel Cleeton is the New York Times and USA Today bestselling author of Reese Witherspoon Book Club pick Next Year in Havana and When We Left Cuba. Originally from Florida, Chanel grew up on stories of her family's exodus from Cuba following the events of the Cuban Revolution. Her passion for politics and history continued during her years spent studying in England where she earned a bachelor's degree in International Relations from Richmond, The American International University in London and a master's degree in Global Politics from the London School of Economics & Political Science. Chanel also received her Juris Doctor from the University of South Carolina School of Law. She loves to travel and has lived in the Caribbean, Europe, and Asia.
To read more about Chanel, check her website HERE!
ALSO IN HISTORICAL FICTION
SIGN UP FOR OUR BEST BOOK RECOMMENDATIONS!