This post may contain affiliate links. If you make a purchase through these links, at no additional cost to you, I will earn a small commission.
by Chanel Cleeton
⭐⭐⭐⭐⭐
Publication date: April 9, 2019
Paperback: 368 pages
Publisher: Berkley
---
Chanel Cleeton, author of Next Year In Havana, a Reese Witherspoon Book Club pick, returns with When We Left Cuba, another mesmerizing historical novel.
1960s Florida, a young Cuban exile will risk her life–and heart–to take back her country.
Beautiful. Daring. Deadly.
The Cuban Revolution took everything from sugar heiress Beatriz Perez–her family, her people, her country. Recruited by the CIA to infiltrate Fidel Castro's inner circle and pulled into the dangerous world of espionage, Beatriz is consumed by her quest for revenge and her desire to reclaim the life she lost.
As the Cold War swells like a hurricane over the shores of the Florida Strait, Beatriz is caught between the clash of Cuban American politics and the perils of a forbidden affair with a powerful man driven by ambitions of his own. When the ever-changing tides of history threaten everything she has fought for, she must make a choice between her past and future–but the wrong move could cost Beatriz everything–not just the island she loves, but also the man who has stolen her heart…
***
There are stories…and Stories. When We Left Cuba belongs to the second ones.
I had such good vibes when I started reading this novel, probably because I loved Next Year in Havana so much, or because the premises Beatriz would have been such a fantastic character have always been there in my mind. There is no page of this novel that is trivial or undeveloped. The dialogues are excellent, and the characters' evolution shows the author's mastery and affection towards this story. Despite being a second chapter in the Perez family saga, you can read this novel without reading Next Year In Havana. However, it would be a shame to miss the previous book.
In fact, from the first book, we start knowing the characters' s personalities in another social and geographic context.
If in the Next Year in Havana, the initial wealth of the family is described in a historical context that was moving towards remarkable and rapid changes and then the events of Cuba are followed, retracing them through Marisol (who is Eliza's nephew, Beatriz's younger sister); in When We Left Cuba the narration is set mainly in Palm Beach, Florida, where the Perez family has settled after escaping from Cuba.
In this new reality and social condition, the Perez' can no longer count on the influence and protection of their name. That makes it more important to avoid scandals and have the right connections within a restricted and diffident society. The narration is told from the point of view of Beatriz, who is the rebellious soul of the family, the woman who does not want to limit her role as a woman to social conventions. The "Sugar Queen" sees her beauty as a curse in a society where the only goal is to raise a family, not always implying true love.
Beatriz is such a great, passionate character. She is determined to love and pursue her ideals, representing her only way to love and keep alive the memory of her brother, Alejandro.
But while her feelings could lead to an overwhelming love relationship, her identity and dreams are strongly projected toward Cuba and the world's discovery and opportunities to make significant changes.
Her rebellious and dreamy soul will lead her to live every moment as if she were the last and to discover a new and even more profound sense of identity, family, and home.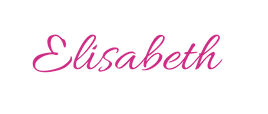 ---
About the author
Chanel Cleeton is the New York Times and USA Today bestselling author of Reese Witherspoon Book Club pick Next Year in Havana and When We Left Cuba. Originally from Florida, Chanel grew up on stories of her family's exodus from Cuba following the events of the Cuban Revolution.
For more about Chanel, check her website HERE!
ALSO IN HISTORICAL FICTION
SIGN UP FOR OUR BEST BOOK RECOMMENDATIONS!